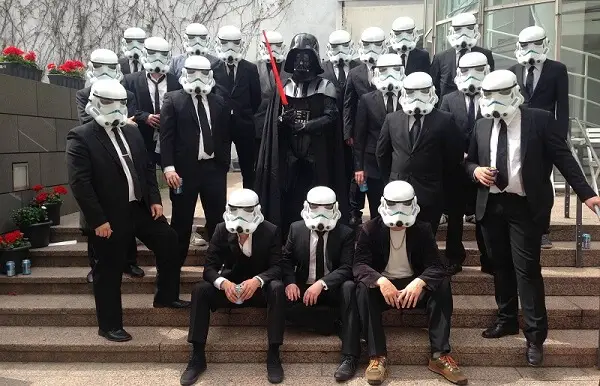 If you're racking your brains on some stag do ideas to make a middle-of-the-road stag do amazing, read on. Even if the location of said stag do isn't anything to write home about, or you're planning to stay in a complete hole, one of the main objectives of any stag do is to send the stag and lads home with a memory they will never forget. So just adding one thing to the proceedings which is something zany, different or off-the-wall can make those lasting memories…errr last. Let's be honest; after that much alcohol has been consumed, you're going to need something pretty in-your-face and different to ensure it gets through the haze and imprints on those memory brain cells!

Get the Stag Do Bonding
The "zany "stag do idea doesn't have to be expensive, even better if it gets a good chuckle (from the stags and sometimes the people around you), and absolutely brilliant if it means embarrassment for the stag as well. Try and do something that gets the whole stag group involved, as it gets the boys' bonding with some good old banter. This is especially important where the stag's mates come from different parts of his life (home, work, uni, travels, zoo (!) etc). They won't know each other that well, so to stop the group fragmenting, an embarrassing ice-breaker might be just the ticket.
The Zany Stag 7 List
Here's 7 zany stag do idea categories to give you some ideas, and hopefully think of some other ones:
In The History Books
I hope the Zany Stag 7 List above has got you thinking about all the things you could do to make the stag weekend a complete and utter blast; a stag do that goes down in the history books as the best, weirdest, or funniest the boys have ever been on.