You've just probably had the weekend of your life on a stag do, perhaps you went to Prague? Became kings of your own city? Had an action filled weekend in the country? Perhaps you woke up on a roof in Las Vegas?
Whatever happened over the weekend, you've arrived at this point, searching the internet for solutions to all your wear and tear in time for the wedding – So here is our guide to getting yourself on tip top shape before the big day, whether you are the best man or even the groom in need of a miracle. If you follow these steps you'll be not only feeling yourself again, but a recharged better than ever version of yourself!


First you'll want to eat and drink as much as possible to flush out all the toxins which are still in your body. Cold pressed juices crammed with as much greens as possible always help re-energise and re-vitalise your body and mind. This will get your mind on track for the next part- which is always the worst – find your friends. If the Hangover films are anything to go by, you'll want to leave as much time for this as possible. Whilst you are looking on roofs, in bins and the dark side of town for the weddings groom, use this time to pick up some vitamins, we highly recommend coffee, self-pity, headache pills and a hair of the dog.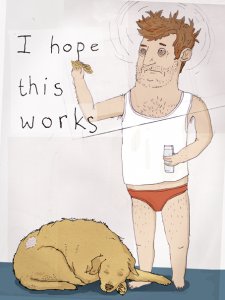 So you've found your groom, but he doesn't look too great… With only two days 'til the big day. As the best man it's your responsibility to get him to his best, our advice? Start with the eyes; it's the first thing people are drawn to look at. Although with only 48 hours will the big day, cucumbers over the eyes isn't going to cut it. Luckily there are services out there to get rid of the bags once and for all. With top clinics all over the UK providing eye bag removal designed specifically for men. Okay sure, maybe this procedure is for people suffering from real eye problems, looking for, and not only to get rid of that tired look. If these cosmetic services don't get your eye's showing a more positive story of the weekend, then we don't know what will. Just suck it up, get rid of the puffy eyes and lets move onto our next stage.

We now move onto the rest of the body, you'll need it to walk down the aisle and get this thing started. Grab the groom and get yourself down to a spa, any spa, one which sells alcohol, this will help with the recovery. The spa is the place where it's either make or break if he will be ready for the wedding. Go for a sauna and release all of the anti-toxins in your body, get straightened out by a masseuse, learn how to use your body again in the swimming pool.
After the groom has been showered, lost the bags under his eyes, had all his vitamins and is re-charged by the spa, there is nothing more to do but to see him success or fail on the big day.

Now all that's left is to get the husband to be a place to rest, once he's slept the rest of the torture of the hangover away you'll need to drive him to the wedding.

And you thought a best man's job was to just say a funny speech at the reception? Shesh.
Hilarious Stag Do Costumes
Get the groom dressed up in one (or more) of these costumes and you'll make the stag do epic!
---