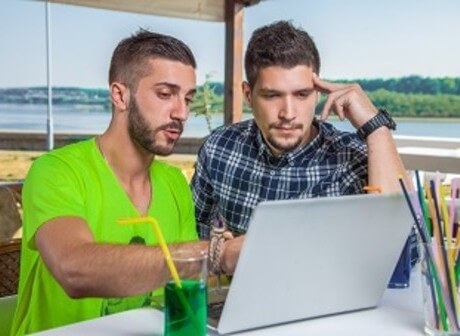 Start with the Stag Do Flavour
The glow of being asked to be your mate's best man is starting to wear off, and you've now got to organise the mother of all stag dos…or else. With so many stag ideas to choose from, and so many opinions from the stag group as to what the stag do should include, it can seem bewildering. So where to start?

That's where this article comes in, covering the top-level stag ideas (flavours) you should consider, then giving you a list of angles which will whittle your options done to the most suitable stag do theme.
Once you've settled on the flavour (or theme) for the stag do, you can then start filling in the gaps with stag do ideas, from nude female mud wrestling to stag kidnapping. The devil (and fun!) is in the detail, but the stag do theme needs to be decided first, so you have a framework to slot the fun bits into.
1001 Stag Do Ideas
There are thousands of stag do variations you can go for, but only a few top-level themes or flavours. Bear in mind 4 things when picking your stag do flavour:
Location. Is it easy to get to for most people? Can non-drivers get there by public transport, or easily cadge a lift?
Budget. Can the stag's skint ex-school mate afford it?
Duration. Are you planning a night, a day and night, a weekend or a week (gulp)?
Numbers. How many might come? More specifically, how many should come?
What Are The Options?
Here's some stag do themes for you. Some are obvious options to consider; some less so.
European City Break. Great way of getting away from it all, be it Latvia or Lisbon. Dates need fixing in early to make sure flights are nice and cheap.
UK City Break. Staying at home can be just as fun, and can make the stag do more accessible and affordable for all the guys the stag wants with him for his last gasp of singledom.
Sport. If the stag is passionate about a sport, could be great way of realising a life-long dream for him and the boys. That could be seeing Barcelona FC at the Nou Camp stadium, or watching England rugger it up at Twickenham.
Hobby. The stag may have a hobby or interest which drives what he wants his stag do to involve. That could be scuba diving, train spotting, orienteering, or live music for example. The hobby will then drive where, when and how you plan the stag do.
Learn a Life Skill. Why not come back from the stag do and feel you've learnt something as well. Even if that's playing craps at the casino, James Bond style, fly fishing for salmon, or butchering a whole cow, it can give a great focus to any stag do, and is sure to be remembered for years to come.
Something Really Different. One secret ingredient for any stag do is making sure the boys leave with memories they won't forget for a while. So even if you end up stagging it up in your home town, adding something really different can make all the difference. You could arrange a (mock) kidnapping for the stag, or a striptease from a lady who doesn't quite seem lady-like enough. [pullquote position="right"]Adding that little twist to the proceedings can turn a good stag do into a great one.[/pullquote]
Which Flavour To Go For
You've now probably got 3 to 4 themes that look likely. You now need to distill it down to 1 or 2 ideas before presenting the concept to the stag, and then the staggers. The following will quickly whittle down your options:
He hates marmite. Take into consideration what the stag likes and doesn't like. So if he hates marmite, a trip round the marmite factory won't go down well, and taking a Chelsea supporting stag to see Arsenal probably won't either. Unless he organised your stag do last year and stitched you up. In which case that's fair game.
His mates. What are his friends like? What are they expecting? The stag do needs to appeal to his friends (if which you are one), otherwise it could just be the two of you nursing a lonely and sad beer at your local Red Lion.
Mix of mates. If they're from different stages in the stag's life (home, school, uni, work), it's likely they won't know each other very well. To stop the stag do fracturing, think about an activity or event early on that gets the group talking and bonding. Doing nothing apart from drinking may not be the best option for group dynamics.
Budget. You may be able to afford a weekend away to Berlin, but can the rest of the group? Keeping in mind the guys on a budget can still mean going away to somewhere exciting, but does staying in a 4 star hotel instead of a B&B really matter when you'll hardly be there.
Riskiness. If the stag wants his future brother-in-law/father-in-law/dad/boss to come along, think about what he'd feel comfortable doing in their company.
Duration. One night or a whole decadent weekend? Going for 1 night away to Istanbul is possible, certainly. But enjoyable with all the travelling involved?
Time of Year. If watching a football game is on the cards, make sure the stag do is not in the summer when most professional footballers are on a Caribbean beach somewhere.
Phobias. Sailing can be incredible fun with the whole group disappearing into the sunset. And jetting off to a far off city to test out the nightlife is fantastic fun. But not so great if you can't swim, or hate flying, especially if this applies to the stag.
I hope this helps you decide what to do for the stag do you have been asked to organise. Please comment below if you would like to add anything, or share your stag ideas and experiences, both good and bad.