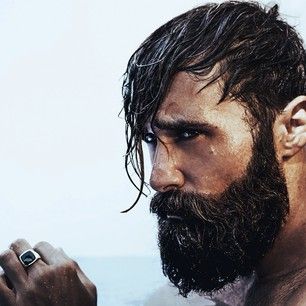 When we think wedding, the first image that pops in our heads is that of traditional, white lacey wedding gowns, champagne, tuxedos and all-white vibes. However, as the times are changing and people are getting more and more liberated with expressing of what they really want and not what they are supposed to like, the freedom of individualism in everything they do is more than evident.
Even though you'd think weddings would keep the traditional note to them, truth is – they too are changing, shifting, evolving. People are now throwing theme weddings, stylish celebrations of love that align with the bride and grooms' lifestyles and basically experimenting with everything – from servings and drinks to gowns and tuxes, the in-loves will wear the craziest, unexpected outfits and, honestly, it's adorable!
It is safe to say that recent years brought Boho chic back, and big time! By the looks of it, boho is not going anywhere anytime soon and why would it when it represents the perfect combination of romance and edginess, it evokes the pastoral followed by modern and inspired. Simply gorgeous!
Nothing brings about the feeling of romance, gentility and love like the ease of a boho wedding. Lanterns and candlelight, an outdoor (probably by the beach, somewhere on a large field, in the back yard or in the park/woods) experience with buffet servings of food like cupcakes, ice-cream, fruit wedding cake, lemonade, berry wine, strawberry/peach/watermelon Vodka popsicles, jar-served blend chilled watermelon with coconut water, fresh lime, rustic candy apples and mint or macaroon sweets in the prettiest packaging for guests are extraordinary.
As for the clothes? Well, don't expect a traditional set of wear on a boho wedding, either. Both brides and grooms are opting for blending their fashion senses with the traditional expectations of wear to create a magical outfit that will long be remembered.
If you were thinking about hopping onto a boho wedding-wagon, here's an insight into what should be worn for your big day. Btw, this tutorial is for guys only as the ladies pretty much know their way around what they want and like. So, shall we?
The lumbersexual look is really kicking off these days and more and more guys are seen walking around with their men bunds, long groomed (or not!) bears, all gorgeously tattooed in their plaid shirts and washed out jeans, with Canadians on their feet and a piercing or two on their faces. Add a pipe to a combo instead of just a cigarette? Sure, why not!
The lumbersexual vibe is often connected to the hipster stream, as is boho itself. So, if you are one of the lumber guys, and you are in for a boho wedding – this is your time to shine!
Channel your inner rebel by opting for a washed out jean (please, buy a new pair) a white shirt and a jacket. The jacket can be of any color – from classic black/grey, to burgundy, right through to pretty pastels or tweed. Mix it up with a jazzy tie or even better a bow tie, add in a pocket square and a pocket watch and you've got a winning style! To keep things a bit more traditional, opt for a classic pant in a jacket – matching color.
Your lady will look stunning wearing Indian designer saree – since sarees are traditional wear, you'd think they run the risk of looking off on anyone who's not from the Far East. Wrong! In recent years, more and more girls are combining sarees with their usual wear and the results are breathtaking!
No matter how boho you are, you may never go wrong with a black tie for a super smart look. It adds an element of sophistication and class, and you don't have to worry about looking costume-y or clownish. You may always upgrade the black with a frizzy bowtie!
A wedding is one of the most important moments of your life – so why not make it all about you, in every sense of that world! Accessorize your boho with the most beautiful accessorize of them all – with a loud, happy "I do"!