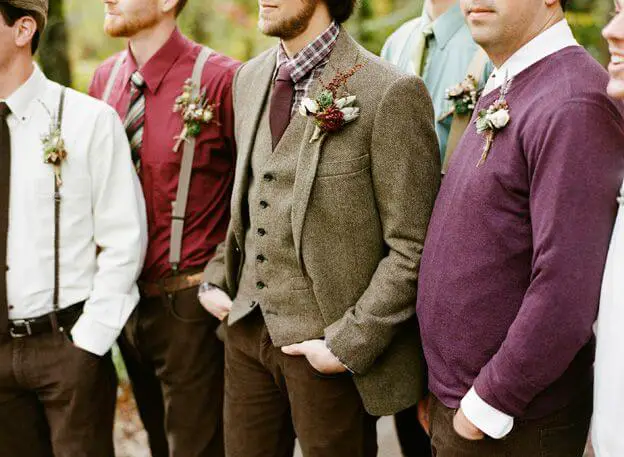 Every suit is the same, so it does not matter what the groom will wear, as long as there are buttons and tie involved, right? Wrong! The man of the day needs to look like he owns the day. He has to have the most perfect suit that has been waiting for him his whole life. It is the same as with a wedding dress.
The big day is not bigger for the bride. Now that we got that covered, finding a wedding day outfit for a man can be somewhat complicated. Formal wear rules are rather precise, but too uptight for a modern man. We will help you find your own twist on the traditional formal wear.
3-Piece a Charm
A classic three-piece suit is always a great option for the Prince Charming. Since most suits are made of two pieces, three-piece will give the groom the necessary edge for the day of his life. We are strong advocates of the waistcoat, because, not only it is a fashion statement, it also has a trimming effect.
If you do not trust me, believe the ultimate style icon, agent 007. Incorporating a touch of your personal style is always welcomed. Do that with colors (anything from classic navy blue to burgundy will serve fine) and authentic accessories.
It Takes 2-Piece to Tango
More casual, but still elegant alternative are two-piece suits. When choosing a two-piece, because you are deprived of all the benefits of a waistcoat, opt for slim fit cut. As for the shirt, be aware that nothing can make you look as great as well tailored custom dress shirts.
The most popular colors are deep navy blue and charcoal gray, but you can take it a step further and choose brighter blue, burgundy or some shade of brown. Twist it up a bit with mismatching prints (stripes and floral) or with an interesting pop of color.
Black Tie Magic
Black tie is the perfect way to add sophistication to the wedding. Traditionally, when there is a black tie event, it is expected for the men to wear tuxedos, especially the groom. We are sure you are not that eager to obey the rules that are unchanged for decades.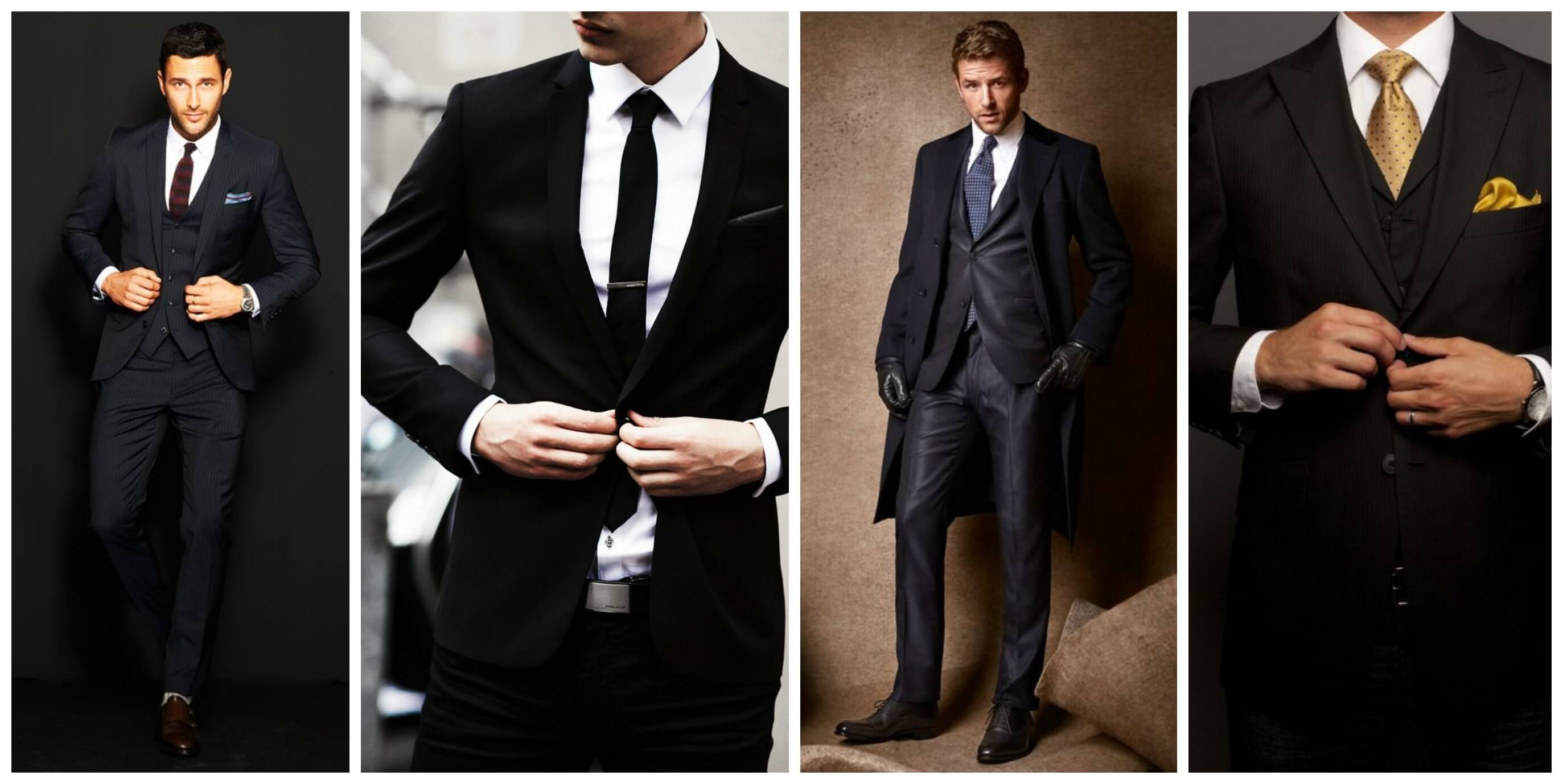 Refresh the whole black-tie-required appearance with not-so-much-underground-now velvet, wearing midnight blue instead of black, or a regular two-piece or three-piece just in black. A monotone tuxedo would look better with interestingly patterned bowtie.
Or Simply Break All the Rules
Why not? Rules are there to be broken. Still, be sure that whatever your outfit choice is, it does not require serious charges from the wedding fashion police. Sometimes a wedding theme requires casual or some other not-by-the-book style. Tweed suits (plaid or with stripes) are the perfect choice for vintage weddings.
Suspenders are definitely the way to go, if you want to be fun and edgy, but still remain stylish. Do not hold back when it comes to expressing your individuality.
The Groom's Companions                                                   
A groom has two set of companions: his best man/groomsmen and his accessories. Both of them are in charge of making the man of the day stand out. The groomsmen should be styled similarly as the groom, but he should have some distinct characteristic (suspenders, hat, color of the tie, waistcoat, etc).
As for the other set, the shoes should match the style, so classic oxfords for vintage and opera pumps for black tie are the way to go. The choice of cuff-links, watch, belt and a pocket square is entirely up to you.
The rules are great guidelines, but remember it is the personal twist that counts. In the end, no one will remember the by-the-book tuxedo, but the patterned bowtie that you wore with it.