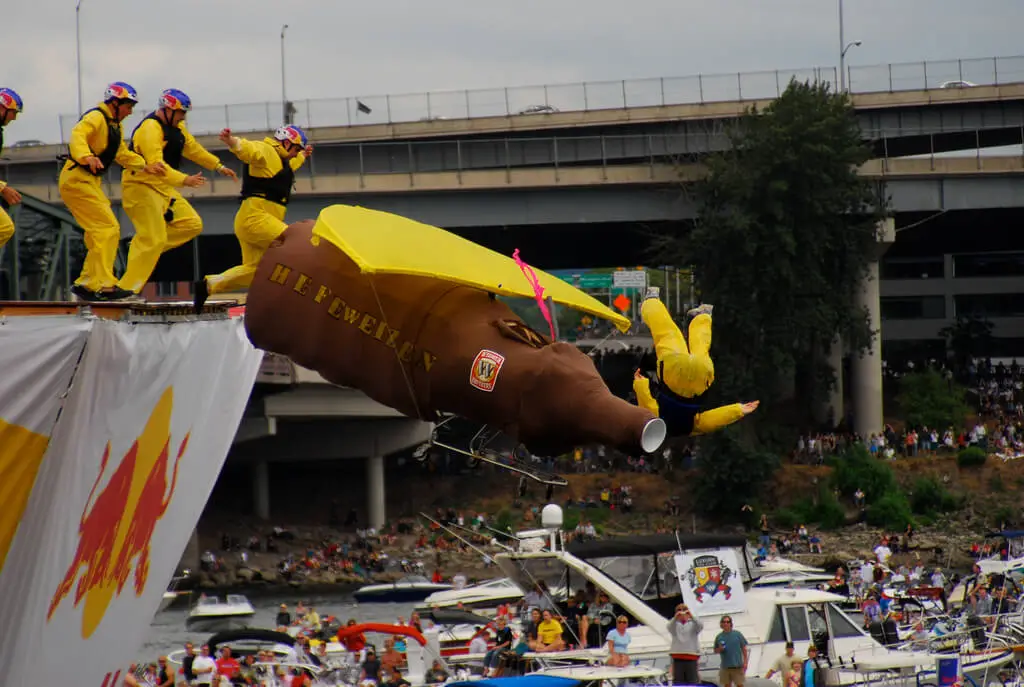 When the stag party includes nothing but alcohol and babes it can easily end up as "blank space" in everyone's memory. What to do to avoid that? Well, it is easy – make it a memorable one. Take your guys on an unforgettable journey which will test the limits of their courage and endurance and make this stag party an everlasting theme with a pint of beer. Yes, a regular party will not be enough to get the blood of an adrenaline junky pumping. Instead we offer you these few suggestions to spark your imagination and you can take it from there.
Extreme Dodgems – Birmingham, UK
Just imagine – a couple of lads, 1200cc saloon stock cars, fine oval race track and a winner-takes-it-all race. Can it get any better? Well no, if your fix lies in four wheelers and fury road. You can even make some silly bet and make the race even more competitive. The best thing is that, despite all the heat, the race is actually very safe, because the vehicles are equipped appropriately.
Giant Swing – Snowdonia, UK
If you are up for some adrenaline-pumping madness from high above, we have the real deal for you – a monumental sky swing which will outshine all of your previous "Hold my beer and watch" moments. Set in astonishing surroundings of Snowdonia National Park, this giant swing will not only make you scream, shout and then scream for more, but it will also provide the perfect backdrop for some crazy stag party photos.
Bobsleigh – Riga, Latvia
We know what you are thinking – as soon as you tell your lads you want to take them to Latvia they will be "Wait, Lat… what?!" and you are probably right. Still, if there has ever been a perfect reason to visit this former Soviet country that is definitely the out-of-this-world experience of bobsleighing. Just imagine your buddies screaming while bouncing through twisted and narrow ice tracks – that is the closest to Heaven you will ever be.
Surfing and Skydiving – Queensland, Australia
The clouds slightly above your head, the spectacular Great Barrier Reef far below and your loyal friends together in this great adventure called the stag party – perfect, right? Still, that is not all. Queensland is the paradise for adrenaline junkies, so do not hesitate to try catching the waves on the famous Point Break or the Superbank. If you or your friends get cold feet, switch the surf boards with the good old stand up paddle boards.
Water Jet pack – Marbella, Spain
There is fun, and then there is FUN! If you choose the latter one, you should definitely visit the pearl of Spain and, while there, try the awesome water jet pack ride. If that is not enough to provoke some manly bonding, then here is some true BONDing for you, because Sean Connery was once a resident of Marbella. So no, we are not expecting you nor to talk neither to die, just to enjoy the ride. Trust us, you will feel like the hero of some cool action movie.
Red Bull Flugtag – Various Locations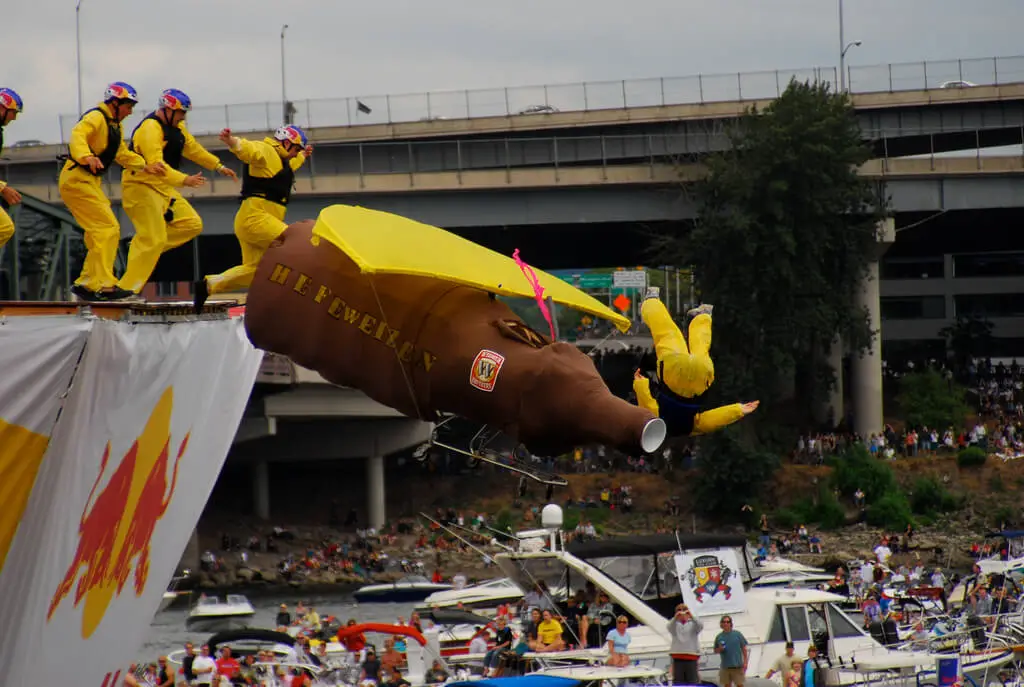 What is a man if he does not know how to build something? So, gather a few of your friends, roll up your sleeves, get all the right tools and material, and you are ready to build your own flying machine. Well, that depends on what you consider flying – if jumping of the edge of a pier into the sea works for you, well, hop on! Perhaps it will not provide you with some out-of-this-world adrenaline rush, but it will truly be the thing you need to say goodbye to your careless boyhood and say hello to love and marriage. The perfect stag do for all of you big kids out there!
If this is not enough to get your fix, we do not know what is. No matter which one of these suggestions do you find the best, your stag will be packed with adrenaline and it will make a great story to tell and an amazing experience to remember.