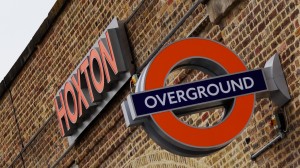 In part two of our London Stag Weekends odyssey, we venture to the east of the city, where the trousers are tighter and the beards are bushier. Enjoy!
DRINKING
London's East side boasts a boistrous bevvy of banging boozers. The Old Blue Last in Shoreditch is legendary for its effortless, scruffy charm, and hosts upstairs gigs featuring up-and-coming indie bands. Wapping's Prospect Of Whitby is right on the Thames and bursting with wonderful real ales, and though I haven't been there myself I hear that Mile End's The Palm Tree – a proppa ol'-fashioned East End boozer – is perfect for partying like it's 1859. Further towards the centre you've got Ye Olde Cheshire Cheese, a perennial favourite thanks to its impressive location and tremendously fair prices. Apparently many, many royals have supped and/or imbibed here – there's a list on the door – although I doubt you'll find Harry & Wills haunting the corridors these days (probably a good thing as far as you're concerned).
EATING
The obvious food mecca for Stag Dos in East London is Brick Lane, where restaurateurs accost you in the street offering bargains and free drinks galore (curry houses on Brick Lane are also handy for a wide range of excellent bars and clubs in the nearby area). Also worth checking out is the ever-popular Pizza East, which serves up inventive pizzas (veal meatballs is a particular highlight) in lively, super-trendy surroundings.
CLUBBING
East London is very much the place to be if you're a clubber, providing you're a clubber with a little bit of edge. Cheese-seekers can head south and sloanes can veer west, but those who know their chillwave from their synthcore will feel right at home in East London. Hot spots include Cargo, XOYO, 93 Feet East and the Dalston Superstore.
LAUGHING
This part of London doesn't have quite as many quality comedy clubs as you might expect. Perhaps they all take themselves way too seriously round here (in fact, most London comedians probably garner half their set from the slanty haircuts and lens-less spectacles of the Shoreditch cognoscenti, so perhaps that's why). If you're in the mood for a cackle though, Knock2Bag East at Rich Mix on the Bethnal Green Road offers everything from sketch troupes and character acts to established names and rising comedy stars.
SPORTING
Thanks to the London Olympics, these days the east of the capital is stacked to the rafters with quality sporting facilities. And aside from the Olympic Park, there's the Docklands Sailing & Watersports Centre at Mudchute and the Lee Valley White Water Centre at Waltham Cross. Oh, and for those who like to combine sport with drinking, Holborn's Bounce bar is equipped with seventeen full-size table-tennis tables and also happens to be built on the exact spot where the sport was invented in 1901. Be warned though – it's pretty noisy in there.
SLEEPING
If you want somewhere smart but affordable to house your Stag Party in East London, the Hoxton Hotel could be a great bet. Both fabulously well-located and extremely well presented, the Hoxton is famous for its legendary (but few-and-far-between) £1 room sales. You have to be pretty savvy to get in on the act, so my advice is to join the mailing list and keep your eyes peeled. The East also has its fair share of Premier Inns, in the Docklands, Old Street and Tower Hill.