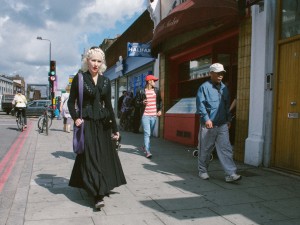 There are plenty of Norths you'd be unlikely to pick for a Stag Do. North Dakota. The Northern Lights. Erm… North Korea. But there is one you can most definitely rely on for a weekend packed with hilarity and japes, and that's North London. Part three in our London Stag Weekends odyssey takes us to the noble head of our great capital…
DRINKING
If you're stagging in North London, Camden is an obvious focal point – provided you don't mind dodging goths, emo bands and crackheads. Brewdog on Bayham Street was the independent brewers' first bar outside Scotland, and these craft beermakers offer a fantastic range of proper beers for proper men. Great atmosphere too. [pullquote position="right"]More sophisticated gents might want to gravitate towards Slim Jim's Liquor Store in Angel[/pullquote], a 50s-style jukebox bar with balls-out rock on the stereo that has proclaimed itself a "Masterful Purveyor of Good Times". In King's Cross, try the Big Chill House. Plenty of space, quality DJs, free entry – ideal place to start the night.
EATING
[pullquote position="right"]It's impossible to walk through Camden Market without consuming something delicious. Chicken chow mein, spicy noodles, bulging burritos – they've got the lot.[/pullquote] Perfect for a quick snack on the go. If you want to sit down for nosh though, Dirty Burger in Kentish Town does possibly the North's best burgers, complete with ale on tap.
CLUBBING
Clubbing in North London doesn't have quite the caché it does in the East, nor the glamour it does in the West, but there are still a couple of leading venues in this part of town, Star Of Kings (Kings Cross) and The Drop (Stoke Newington) being among them. And you can't go wrong in Camden, of course – KOKO, Proud and the Electric Ballroom will all guarantee a stonking night out. [pullquote]Cheese-seekers should hit the expertly-named Club de Fromage at O2 Islington.[/pullquote]
LAUGHING
The North's premier independent comedy nights can be found in Islington at Live At The Chapel and Chalk Farm at the Hampstead Comedy Club. LATC only happens monthly – so you'll need to be meticulously organised to make it happen – but it'll be well worth it. On top of having hosted some of the biggest names in the industry (past performers have included Tim Minchin, Noel Fielding and Frankie Boyle), they throw a killer live band into the mix as well. Hampstead Comedy Club is more intimate, but still books a mixture of up-and-coming stars and established circuit comics.
SPORTING
The jewel in North London's sporting crown is of course the world-famous Wembley Stadium, but in this part of town you really are spoiled for choice. Lord's – A.K.A. "the home of cricket" – can be found in the leafy environs of St John's Wood, Spurs and Arsenal are just round the corner, and for those planning to see off the hangover with an hour or two of physical exertion, London-based company 5aside have venues in Angel, Islington and Finsbury Park. Edmonton, just south of Enfield, also has its own go-karting arena.
SLEEPING
Tune Hotels are a leading value hotel brand, and the one in North London is exceptionally well located, just a five-minute walk from Kings Cross station (it's also bang next door to the Water Rats, a scruffy but lively gig venue that's well worth a look if your Stag Party's into indie music). That aside, Premier Inns can be found either just up the road behind Kings Cross station, or in nearby Euston and Islington.