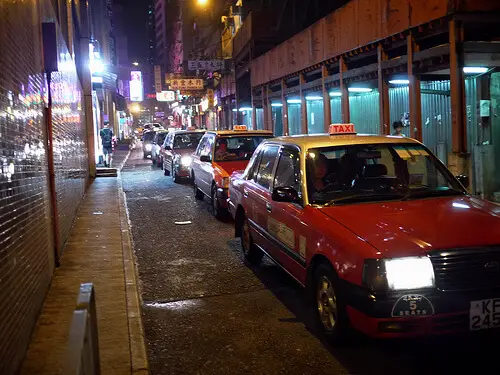 Partying the night away, drinking copious amounts of alcohol and dancing till your feet are numb; the dreams of the young, uninhibited and those with little/no responsibility. They were my dreams whilst I was away at university with the other young and uninhibited teenagers and early twenty something's. But one thing I never got the chance to experience was partying the night away on a bus – it's the new craze and the in thing for hen do's, stag do's and the 'over the top' night out. But is it really the safe option or should we all reconsider and stick to the normal 8 seater taxi.

The prices
The party experience you are looking for may well be bound by the price you are able or willing to pay. If it's a party bus tour around the best nightlife in a particular location such as Brighton, Cambridge, or London, being taken from nightclub to nightclub, you are looking around £25 to £30 per person. This may initially seem a lot but a group of friends and I have paid £30 plus for a taxi from Canterbury to Brighton, and at least with this party bus you get escorted to each club with free VIP fast track entry and a bus full of balloons and streamers. Who could ask for more?
The downside
Whilst the party bus is a wonderful experience to be enjoyed by all, is there something quite worrying about this mixture of alcohol and transport?
In the early hours of the 29th of September 2013 a young man aged 24 died after falling out of a party bus in Southern California. He was pronounced dead at the scene after being hit by several vehicles on the freeway. Eye witnesses said that he was changing the music near the front of the bus when a quick turn was taken by the vehicle causing Mr Saraceno to be thrown out and onto the freeway.
Although this seems like an extreme example of what could happen when partying on a bus, it does highlight some concerns. And the horror stories don't just exist in America, nor just in California. One bride and seven of her friends were severely injured and another friend died when their party bus collided with a lorry in West Yorkshire. So should we be put off by the thought of being injured in a party bus?
Are party buses a no go?
Exactly the point, these stories shouldn't necessarily put anyone off of the idea of having a party bus for their event however maybe we should think of other safer options. For example if you are planning something special for your birthday or hen do why not consider a chauffeur driven car. They work especially well for occasions where you are looking for something a little extraordinary compared to the mundane taxi drive; they are considered safer and rather inexpensive.
Nevertheless if the party bus is calling your name maybe your should consider a few things when making you're booking, such as the price; does it seem too good to be true; does the company stick to a code of conduct? Most governments have regulated businesses offering party buses meaning that bus patrons and operators must behave in a particular way including: no illegal drugs are allowed on board; no one can behave in a manner which could distract the bus driver; and noone must make excessive noise or cause any damage to the vehicle. More information about these regulations can be found on the Assets website, it is the Party Bus Operators code of conduct.
Something a little different
It's not all worrying when it comes to this mixture of alcohol and transport as Bournemouth Borough Council and Bournemouth Police have come together to look after the town's party goers and vulnerable people during the party season. They currently offer a 'Safe Bus' which looks after those who are feeling a little worse for wear allowing the ambulance services to concentrate on more serious cases within the area on a Saturday night.
Since the bus was first introduced in 2009, 354 people have been looked after by the team of 20 volunteers who man the 'Safe Bus' meaning police officers can return to patrol a lot quicker and the emergency services serve the rest of the community a lot more efficiently. What's more, total violent crime rates have decreased by 9.2% and serious sexual violence has fallen by 37.2%.
Top tips
So remember to keep in mind:
There are many other options which are available other than a party bus, some of which are safer – taxis, limos or chauffer driven cars
If you cannot resist the party bus experience, always take into consideration the regulations which have been put in place and make your choice based on those facts and figures
If it all seems too good to be true then perhaps we should stop scrutinising and start living!
Featured images:
Karen enjoys celebrating with her family and friends when it comes to a special occasion. This year she has a special birthday of her own and will be opting to use a Milton Executive chauffeured car to travel to her party in style.