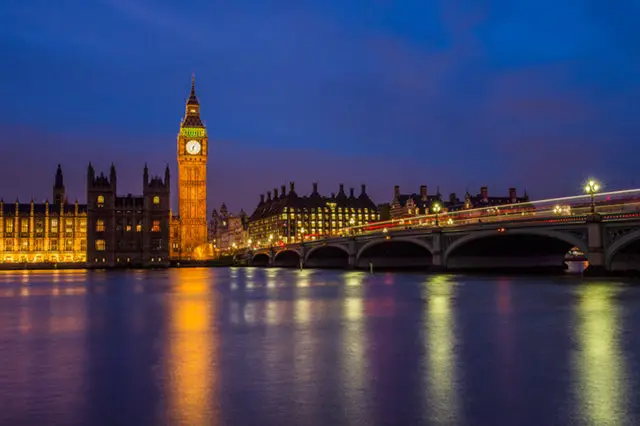 London, our nation's capital. It's all grumpy locals, poncy night-clubs and overpriced pints, isn't it?
Well, not necessarily. I mean, yes – London does have all those things – but it's also one of the greatest places on earth and, if you plan carefully and avoid the tourist traps, you can have an absolute belter of a Stag Weekend in this exciting, bustling city.

Here's a heads-up on some of the best places to go for your stag weekend in London:
Drinking in London
London has its fair share of dives and rip-off merchants, especially in the centre of town. Just wandering about aimlessly is likely to lead to disappointment, so try and pin down at least your first watering-hole some time in advance. The Porterhouse in Covent Garden is a cracking joint, multi-levelled and always buzzing; plus they brew their own 9% oyster stout, which is guaranteed to get the lads going. If you're achingly hip then East London may be more your bag – somewhere like the All Star Lanes bowling alley should do the trick, combining retro, '50s-style ten-pin with live music and an amazing atmosphere. Alternatively, if magician-strippers, fancy dress and Australians puking into their own trousers at 2pm in the afternoon is more your vibe, then you need to make a date with infamous lunchtime club 'The Church' at South London's Clapham Grand. Just don't take anyone who's easily offended. Seriously.
Eating Out in London
I'm going to stereotype heavily here, but what the heck. Blokes in big stag groups are unlikely to be making a beeline for Bella Pasta, and curry is always a winner on a stag do. Brick Lane in Shoreditch is London's undisputed capital of curry, famous city-wide for its strip of colourful Indian restaurants, all of which offer tempting and increasingly ridiculous food and drink deals to out-do their rivals. Similarly, Soho's Chinatown is a great bet when you're all famished after a heavy night on the sauce, particularly since they're so desensitised to legless Brits crashing in at all hours of the night that you're unlikely to cause any aggravation if you pitch up at 1.30am and order four million spring rolls.
Sport in London
You don't need me to tell you that London's a great place to be if you're factoring sport into the weekend. Wembley for football and rugby (and stadium tours, of course, a great way to kick things off before the drinking starts), Lord's for cricket, Epsom for horses and even various greyhound tracks if you're that way inclined. There's also a ton of places you can get in on the action yourself – almost every corner of London has indoor five-a-side football pitches you can hire.
Accommodation in London
Let's not beat about the bush – London can absolutely rape your wallet if you're not careful. Many hotels will be wary of marauding stag parties, too, so you need to choose wisely. Still, you might be surprised to hear that it is possible to bed down in the centre of town without having to sell a kidney, and if you plan ahead you can get great deals on places like the Premier Inn. In fact, Waterloo, King's Cross and Old Street all boast Premier Inns that are less than five minutes' walk from the tube, with rooms starting at under thirty quid. Wows-er.
In conclusion, the buzz-word for Stag Dos in London is planning. If you book hotels late and then stumble cluelessly around Leicester Square looking for mischief, you will be ripped off – but if you get your head together well in advance and formulate a plan, you and the boys could be in for one of the best weekends of your life.