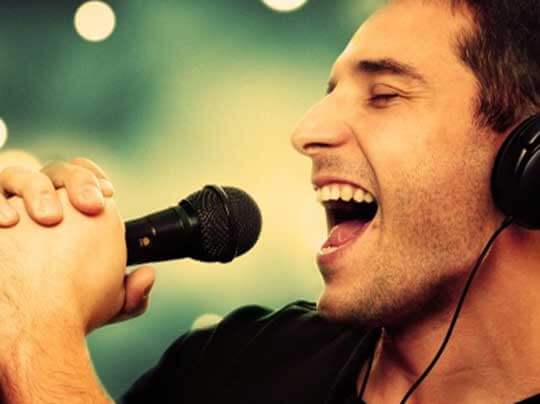 Between buying the booze, booking the accommodation and tracking down the skimpiest, pinkest mankini known to man, you may well find that when organising your mate's Stag Do you neglect to think about playlists. Music may not be most people's first priority in the world of stag themes, but it can make a huge difference to the atmosphere at the party. If you're on a pub crawl or hitting the clubs, of course, it's pretty much out of your hands – but if you've hired a big pad for everyone to crash in over the weekend, while you're between those four walls the quality of the tunage is very much up to you.

So how can you ensure the music you pick keeps the party rocking all night long? Here are some ideas to get you started…
SETTING THE TONE
Even if this is as far as your planning goes, it always pays to give some thought to the kind of tunes you're going to crank out on the first night. Everyone will be pitching up with high expectations, and if they're met on arrival with a cold beer and a banging playlist then you'll be off to a great start. As the fellas tuck into the first keg, you'll be in need of a few ice-breakers to bridge the gaps between the guys who've never met before, and in these circumstances music is a superb social equaliser. If you pick the right numbers for your playlist you can diffuse any early evening awkwardness and inspire an immediate feeling of camaraderie. My tip would be wall-to-wall crowd-pleasing, balls-out rock anthems; a testosterone-fuelled riff-fest to get the blood pumping and the beer flowing. Try some of these classics on for size:
Eye Of The Tiger (Survivor)
Paradise City (Guns 'N' Roses)
Fight For Your Right (Beastie Boys)
We Will Rock You (Queen)
Dancing In The Dark (Bruce Springsteen)
The Boys Are Back In Town (Thin Lizzy)
You Shook Me All Night Long (AC/DC)
Jump (Van Halen)
Teenage Dirtbag (Wheatus)
SPORTING ANTHEMS
Stag Weekends often involve physical activity of some kind, so you might want to make a nod to that in your song choices. Also, sporting anthems tend to be natural singalong tunes – just the ticket for getting everyone fired up. Swing Low Sweet Chariot is popular with rugby fans, while The Fratellis' Chelsea Dagger has been played in pretty much every football stadium in the country and features possibly the laddiest chorus in history. The Chain by Fleetwood Mac is an obvious choice if you're off to Formula One, and of course there's a whole treasure trove of material amongst the classic BBC sporting theme tunes – snooker, cricket, Ski Sunday and Grandstand being particular favourites.
DO-IT-YOURSELF
Finally, if someone in the Stag Party plays the guitar, get them to bring it along. Late night drunken singalongs are a fantastic bonding opportunity, not least because they wake everyone up after a day on the sauce. Here are some fairly easy-to-play classics to suggest your resident minstrel learns in advance:
Don't Stop Believing (Journey)
Back For Good (Take That)
American Pie (Don McLean)
Sweet Home Alabama (Lynyrd Skynyrd)
500 Miles (The Proclaimers)
Wonderwall (Oasis)
Mr Jones (Counting Crows)
Hey Jude (The Beatles)
Free Fallin' (Tom Petty & The Heartbreakers)
Mr Brightside (The Killers)
Sex On Fire (Kings Of Leon)
Can't Take My Eyes Off You (Andy Williams)
Oh, and this might sound bizarre, but try throwing the opening tune from Home & Away into the mix. We started singing this at the beginning of my mate's Stag Do and it soon became the theme of the weekend… now, whenever we get together, it comes out again. Strange but true.