The night before the wedding should be unique and unforgettable experience for both bride-to-be and groom-to-be.  After wedding a new life is starting so the night before is a farewell from our old life, and an introduction to the new one. How you'll celebrate the last night of freedom is up to you. Some choose to spend it partying, while others prefer taking a road trip, or a simple movie night.

The most important thing is to do what you enjoy the most. No matter how you choose to spend your special night, you should make it a memorable experience. What comes next are tips on how to do that.
STAG-tastic party
There is a deep rooted myth that boys appreciate their freedom more than girls. For that reason they want to have the best possible goodbye from it. They lay big hopes into the craziness of the party, and usually are very unpleased if "The Hangover" scenario isn't at least a bit involved.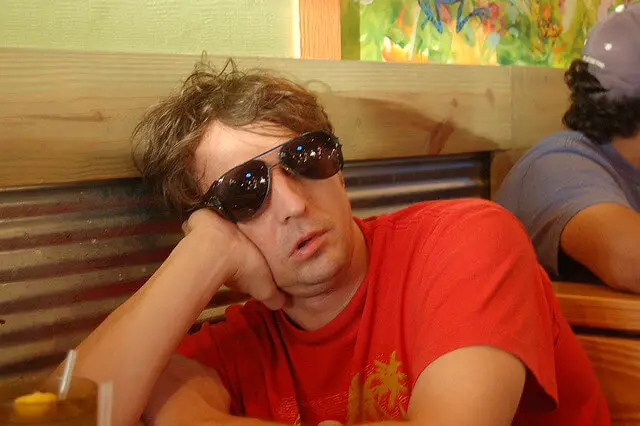 A dose of excitement must be included in any stag do, whether it's a manly weekend, mates night out, or just a regular hanging out with friends. It is the perfect chance to do some of your bucket list items, and if your pals know you as good as they should, they will give you the chance to do it.
HENtastical night
The most common thing girls do differently for their last night of freedom is putting a lot attention into details, such as decoration, outfits, accessories, etc. It has become rather popular for all the girls at the hen party to dress the same, while the bride should stand out. When it comes to a night in the city, girls usually tend to wear tutu skirts in different colors and sometimes interesting solution are men's shirts. When a pajama party or girls night at home or in spa is in question, popular clothing pieces are satin robes.
One other thing that boys couldn't imagine doing on their stag weekend in their wildest dreams is a chillax day at a spa. With these differences in mind, everything else to do with organizing and spending the craziest night is basically the same for men and women.
Not all about the booze
Drinks and giving a toast or two, or three, or… is not the most important part of a stag/hen party, although we can't deny the inevitability of it. Good organisation is actually the key for a great celebration. Both girls and boys should look at this day/night as an opportunity of doing something new and exciting. Since is the best men/maid of honour's duty to prepare the party, they have a big responsibility. First thing you should consider when planning a stag/hen party are the wishes of bride-to-be/groom-to-be, but bearing in mind also the wishes of the guests.
Once you've understood that, the next is to decide for the style: will it be a clubbing night, a private party, a stag/hen weekend, field trip, etc.? The following big decision is the place where the party will be held. Having your budget in mind, opt for the most convenient one. Everyone will get hungry at some point, no matter how much fun you have, so don't forget to include food and snacks in your plans.
At the beginning there was an idea
When planning this kind of events, you'll probably need some inspiration or something to start with. Making plans about something is always easier if you previously have some successful examples. A stag/hen is something you should remember all your life, especially in those boring moments when you have to put your tie or some uncomfortable shoes on, and head for your boring grown up job. This day/night/weekend should produce smile on your face when facing day to day challenges. So, the most important thing on your stag/hen plan list is excitement. Try out something new, such as:
cage diving
bull fighting
a cruise
pub challenge
casino night
ghost tour
karaoke evening
theme park
hover crafting or
paintball
So, at the end, who does it better? The one with a better plan, no matter if it's on the bride or the groom's side.