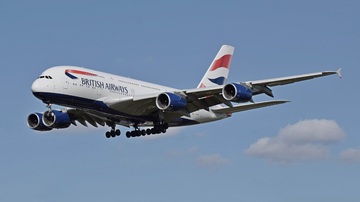 Planning a stag do can be a very difficult thing to do, especially considering that there are so many different factors that need to be considered. One of the biggest questions that is asks of you is where are we going?

In recent years many stags have favoured the idea of going abroad to celebrate their last wild night out as a bachelor. But is this really the best idea? Let's look at the pros and cons of stag dos in the UK or abroad.
Why Have a Stag Do in the UK?
To kick this off let's look at some of the reasons that it is better to stay in the UK:
Cheaper – theoretically at least, there's no expensive plane tickets to buy or swanky all-inclusive hotels to pay for. A bus and a Travelodge mean that you have a lot more cash available for important things like beer and strippers.
Easier to organise – planning a stag do in the UK is relatively simple, as everything is just a phone call away and there aren't any language barriers to overcome.
Easier to attend – it's a lot easier to go to stag dos when they are in the UK as you won't have to book as much time off work and make as many excuses to your missus.
No currency issues – when it comes to organising money having to figure out how many Euros to pounds can be a real difficulty, especially when you're a bit worse for wear. By staying in the UK you can still go new places and try new things but you don't have to worry about currency changes.
There's a lot to do – let's be honest, how many cities are there in the UK that you haven't visited? How many outdoor activities have you not done? Chances are there's plenty there, why go abroad when there are so many undiscovered things to do at home?
Safer – god forbid, but if anything does go wrong on your stag do it is a lot easier to sort it out in the UK than it is abroad. In addition to this you don't have to worry about crooked authorities or dodgy venues looking to take advantage of a stag do.
Fun outdoor activities – the UK is an absolutely brilliant place for all sorts of adventure activities such as mountain biking, rock climbing, canoeing and many more! If the stag is a proper manly man then you won't get this kind of rugged, fun activities anywhere else.
Why Have a Stag Do Abroad?
The reasons above may have slightly put you off going abroad for your stag do, but there are plenty of positives to still be had, including:
Better weather – you can't argue that British weather is good, because it isn't. If you're looking for a week long beach-based stag do then the only real place to go is abroad.
Cheaper alcohol –Well, technically, the UK will be a cheaper stag do. After you've paid for all your flights, accommodation, travel insurance etc. you'll find that places abroad serve booze at a much cheaper rate than even your local Wetherspoons!
Less likely to bump into people – one of the problems with a stag do in the UK is that if you're just going into your local town/city chances are you'll bump into people you know. That means that sooner or later you'll get the inevitable photo (of you in a dress with full on tramp make up) pop up on Facebook.
Narrow the guest list down – not everyone is going to be able to make a stag do abroad, which is great if you didn't really want everyone there anyway! This is a great way to get rid of the father-in-law and all those old school mates you don't really like anymore.
Do things you can't in the UK – there are certain activities that you just aren't allowed to participate in in the UK, which means that if you really, really want to do these things then you're just going to have to go abroad for it.
Chilled – you can combine two in one stag do and summer holiday and have a wild nights and just chill by the pool in the day. This is great if you want to have a nice tan before the wedding, but again it costs a fair bit of cash!
 So What's Best?
To be completely honest there is no real winner here; the answer is – as it always is – to do what you enjoy. If you're struggling to make up your mind then why not check out a range of alternative types of stag dos in the UK? It may be that you can't pick an idea because they're all very samey-samey, throwing a spanner in the works may be just what you need to pick up the excitement levels.
About the Author:
Adventure Britain is a provider of alternative stag do weekends and parties. Based in the Brecon Beacons we offer some of the best outdoor activities to be found anywhere in the UK. If you're thinking about having a stag do in the UK visit us online to find out what we have in store for you.