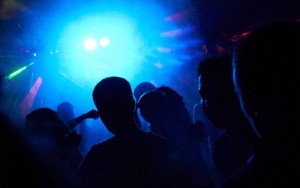 Ask yourself this question, my friends – why get yourself mugged by an ageing hooker in Prague, or wake up in a skip performing activities you'll probably regret with a Bangkok ladyboy, when you could be enjoying the best food, booze, clubbing and man-larks that the world has to offer on your very own doorstep? That's right, London is one of the most popular Stag Destinations in the country, and there are many good reasons for that.
We're going to share a few of them with you over the next few weeks, starting with that bit at the bottom… The South.
DRINKING
I'm probably biased, since I used to live two doors up the road from this place, but The Eagle in Battersea is easily the Greatest Pub In London. The wide selection of ales, country-pub atmosphere, everyone-knows-your-name mentality and TV sport on tap will suit the more leisurely Stag Party right down to the ground. The livelier amongst you, however, might find Wandsworth's The Ship or The Brixton Dogstar more to your taste.
EATING
If you're on the hunt for Stag nosh, you'll probably want something simple, hearty and capable of soaking up a barrel or six of lager. Burger joints Byron and GBK have outlets in Fulham, Waterloo, Wimbledon, Richmond – in fact, all over the South of the city – and you can get a good old-fashioned pizza-like-the-Italians-make-it at Brixton's Franco Manca. Oh, and Lahore Karahi in Tooting Broadway has a reputation as South London's top curry house, if you don't mind its slightly obscure location.
CLUBBING
If you're in the mood for cheese* and drunk slappers, Clapham will deliver with boundless enthusiasm. The Grand hosts Friday and Saturday night pop-fests with a flashing dancefloor, and the high street's famous meat market Inferno's offers up sticky carpets, Jaegerbombs and gropey middle-aged men as if they were all going out of fashion. Those with an altogether trendier taste in music might want to head to Brixton's Plan B, Bermondsey's Cable or the Great Suffolk Street Warehouse, and of course hedonists will find their debauchery needs easily met in the murky passageways of Vauxhall. Probably by a man in arseless leather chaps.
(*I meant cheese of the clubbing variety, by the way. Not a big wheel of Camembert. Feel I should make that clear.)
LAUGHING
The South of the city has a slew of fantastic comedy clubs. The Bedford in Balham is known citywide for being a leader in live entertainment, and its Banana Cabaret night is billed as 'the friendliest comedy club in the country'. Honourable mentions also go to The Boat Show on Victoria Embankment and Putney's Comedy Tree.
SPORTING
South London boasts several of the top sporting venues in the world – The Oval for cricket fans, Wimbledon for tennis heads and easy access to Epsom for those wishing to piss away their live savings on the gee-gees. For anyone wishing to indulge in, rather than merely spectate, adrenalin-pumping activities, the Thames Rib Blast experience offers a hugely popular high-speed boat tour along the River Thames, leaving from Embankment Pier.
SLEEPING
Premier Inn has branches in Victoria, Westminster, Southwark and two in Waterloo (including a rather posh one inside the County Hall, dontcha know). If you don't mind being slightly further out you can also find one in Wimbledon or, if you're really desperate, Croydon.