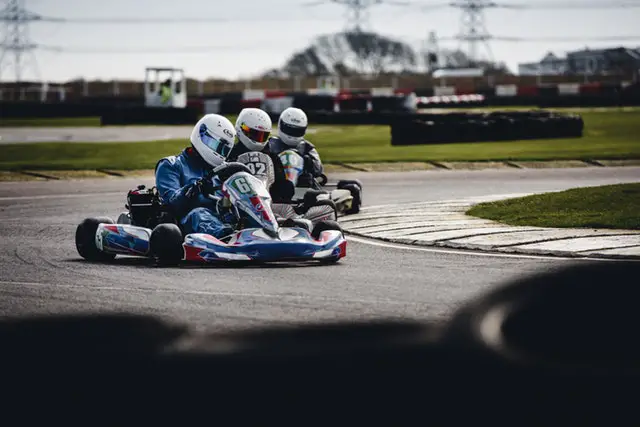 A chance to separate the Top Guns from the Captain Slows, the stag do is basically an invitation to do everything bigger, faster, stronger. Speed-thrill activities tick this box and offer a great opportunity for healthy competition on the weekend.
So we've done some research and assembled a list of hi-octane stag activities, listing them in order of slowest to fastest. What's the fastest stag do on earth? Scroll down to find out!
1. Dolphin Jetpack Flight
Become a human dolphin by propelling yourself through the air using water jet cannons strapped to your back. Is it a bird, is it a plane? It's Dolphin-man!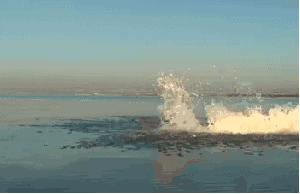 Stag do speed: 5mph
Professional record: Do dolphins count as professionals?!
2. Motorised Bathtub Racing
Although not streamlined for minimum wind resistance, proud owners of a terrible torque-weight ratio and atrocious handling as they are, you can still leave rubber ducks in your wake as you take these porcelain wagons for a joyride.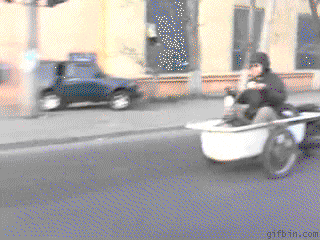 Stag do speed: 9 mph
Professional record: Surprisingly this stag activity is not a professional sport yet, although Will Stearn in the office reckons he broke through the 12mph barrier during a stag do to Reading..
3. Blindfold driving
You would have thought clear view of the road ahead would be a pre-requisite for competitive racing, but not on your stag do.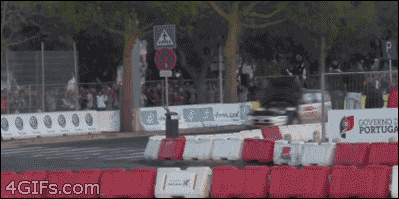 Stag do speed: 12 mph
Professional record: This particular activity is less about speed, more about not dying.
4. Mini Motos
Once the scourge of council estates everywhere, where tiny people would run rampage with their personal getaway vehicles, before they were made illegal, mini motos on your stag do bring all the fun of motorcycle racing in a less terrifying bite-size package
Stag do speed: 18 mph
Professional record: 36mph recorded in a test using a 4.2 litre engine!
5. Tobogganing
Essentially advanced sleds, toboggans will slide you down any icy slope with a good deal of abandon. But as always on your stag weekend, you can up the ante with specially constructed courses ready for time trials and stag one-upmanship.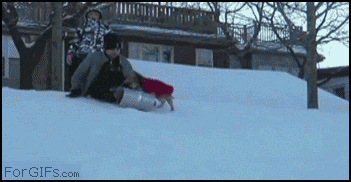 Stag do speed: 19mph
Professional record: 93mph held by Guy Martin and set in January 2014!
6. Go Karting
That pre-eminent stag do activity, go-karting is a great way to settles old scores with long-time friends and competitive nemeses.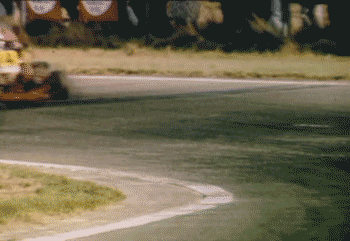 Stag do speed: 22 mph
Professional record: A record of 71.34 mph was set in a DIY gas turbine kart!
7. Bungee Jumping
Bombs away as you defy all sensible advice and hurl yourself of the side of a vertical face for kicks. Head to Bloukrans bridge in South Africa for the highest bungee jump in the world, at a colossal 216m. That means 5-7 seconds of freefall!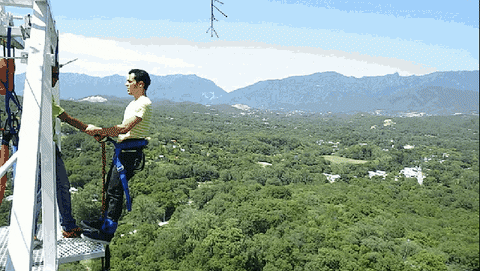 Stag do speed: 55mph
Professional record: N/A
8. Skiing
Traditionally seen as the preserve of the well-heeled, in recent years affordable skiing resorts perfect for a skiing stag do have sprouted up all over Europe, in places like Andorra in Spain and Borovets in Bulgaria.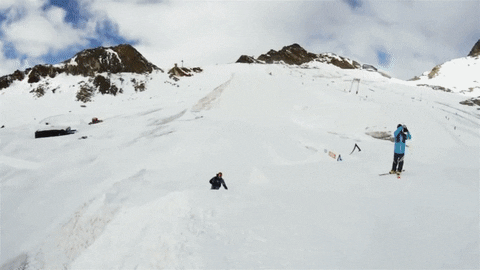 Stag do speed: 25mph
Professional record: The 100mph barrier was recently broken in a professional downhill skiing competition!
9. Powerboats
Nothing says stag do badass like a boat with the word 'power' in front of it's name.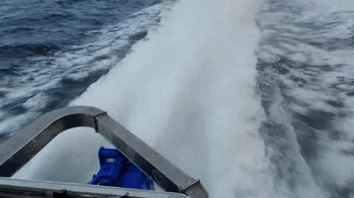 Stag do speed: 40mph
Professional record: Set all the way back in 1978 – 317mph!
10. Bobsleigh
For the cool runnings vibe on your stag do, bobsleighing is one of the most heart-in-your-mouth hi-octane experiences on earth. You can do the winter version in stag do hotspots like Riga in Lithuania, or the summer bobsleigh track option in the idyllic setting of Lake Bled in Ljulbjana.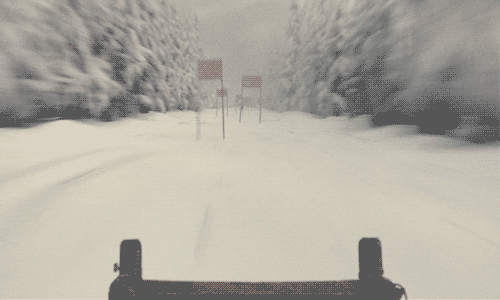 Stag do speed: 40-50mph
Professional record: Romauld Bonvin set the 125mph record in Les, Arcs France in 2003
11. Skydiving
It won't be cheap, but for the ultimate hi-octane thrill on your stag do then why not throw yourself out of a plane at 20,000 feet? You'll be provided with an instructor so you can enjoy the view and worry less about whether your parachute is going to open or not. Just don't look down.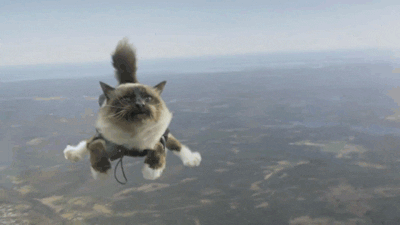 Stag do speed: 120mph
Professional record: 834mph set by Felix Baumgartner during his famous skydive from space!
12. Supercar Driving Track Day
The dream of driving supercars has become a reality for everyone in recent years, as race tracks fill up with punters wanting to test out their hitherto unproven supercar driving skills. But it's all very well beating your friends on the Playstation.. can you deliver against them on a real track on your stag do?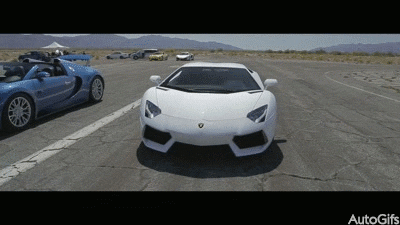 Stag do speed: 120mph
Professional record: 763mph set by the Brit Andy Green in Black Rock Desert USA
13. Fighter Pilot Ride in Las Vegas
Where else but the spiritual home of the stag do would supply the ultimate stag supersonic thrill. That's right, you too can be a fighter jet pilot for a few brief moments of Top Gun fun.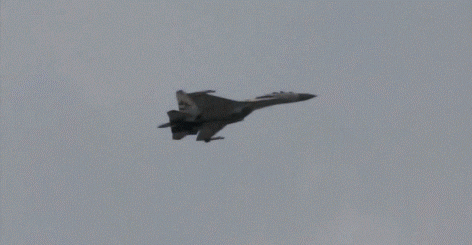 Stag do speed: 253mph
Professional record: 2103 mph, all the way back in 1976!