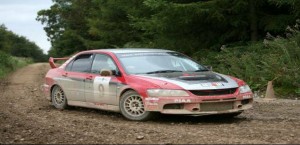 The night before one's wedding, is unequivocally among one of the most fun and unforgettable experiences. Usually known as a bachelor or bachelorette party in the US, and more commonly known as a Stag or Hen party in the United Kingdom, the event entails celebrating the 'last night of freedom' for the bride or groom before they are officially united by marital vows. The party is usually hosted by the groom's or brides best friends or closest relatives, usually those who will also be present during the wedding ceremonies. Though traditionally, the night can involve any sort of fun activity, many people prefer to simply hang out with their buddies for a quiet night of drinks and chat, while some others prefer to spend it by watching movies, experience days full of fun and relaxation or just chill-out.

But of course, if it's something unique you seek, then there a lot of activities to choose from really. Here are some brilliant and unusual ideas for a memorable night indeed:
Adventure & Fun – For your stag party, a great idea would be to spend the day exploring some fun activities and adventure sports with your best mates. How about some go-carting, surfing at the beach, theme park adventure sports or perhaps something even more thrilling? Bungee jumping, sky-diving and free-fall parachute diving at an indoor arena are popular things to do, for both men and women, if adventure and thrill is what you seek, then why not choose from a plethora of experience days for a weekend of sheer delight with your friends before your big day.
A Day at Blackpool – One of UK's most popular stag/hen party destinations, Blackpool Tower and Promenade has so much to offer. How about a sensational trip to the Tower Eye where you can view the city through the SkyWalk; or an afternoon of learning some Rumba, Samba or Tango at the famous Blackpool Ballroom? The place even offers a chilling, hair-raising trip down the Blackpool Tower Dungeon for those who love the macabre, and for simply fun-seeking experiences, visit the Blackpool Tower Circus.
Unlimited avenues – These are merely two ideas one can enjoy on their special night of freedom, but really, there's so much more. Learn to be a cocktail mixer in just a few hours, attend a belly dancing show or be on stage at the Burlesque club and wow your friends; learn the intricate art of Ikebana, puppeteering, take part in a Miss Marple style murder mystery where you have to play the part of the detective and solve a case. Not only that, it is also a fun idea to involve both your male and female friends and take part in events such as treasure hunting, or having a scavenger hunt. Learn to create your own jewellery and make something special for your friends to wear on their wedding day. Feel like a star by recording your own pop song at a professional studio, or walk the ramp at a real live fashion show; attend a tarot reading, head out for some weekend fun in a campervan with your friends or spend a lazy afternoon getting pampered and treated by professionals at a luxury spa, it's all up to you and it's merely a click away.
If you are the bride's maid of honour or the groom's best man and you still find yourself stumped for ideas, don't fret, you can always buy the soon to be newly-wed a gift experience they'll never forget. Whether it's a day spent zorbing, driving a dream car as part of a track day experience or a wine tasting, you can be sure to make memories for the whole party by choosing any one of these unique activities.
Ursula Jones is a writer and events expert, specialising in stag and hen parties.