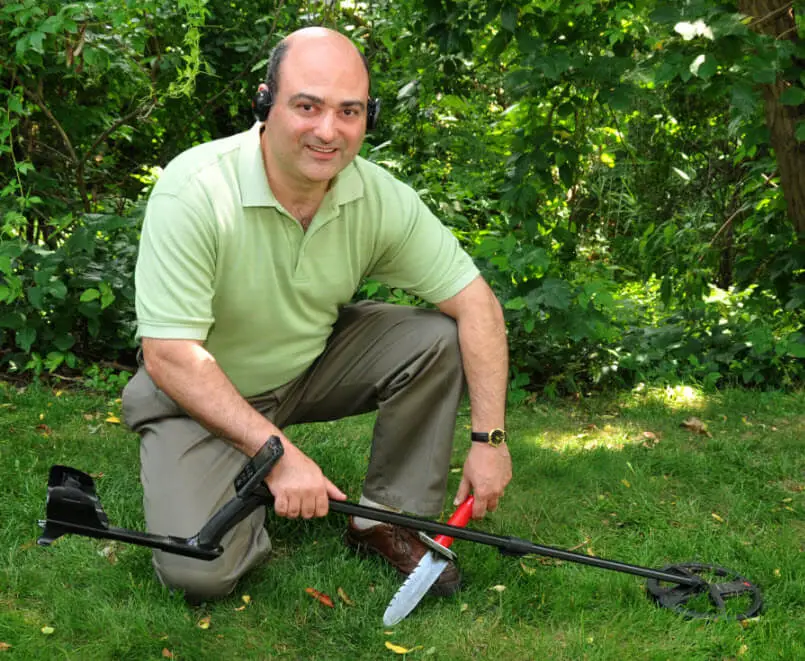 What to get for the best man? He has plenty of ties, shirts cuff links and fancy pens collecting dust. Why not get him something that he will really enjoy and actually use! It is always fun to think of something that he would not buy for himself. Whether he is your brother or just a good friend, he will definitely be happy if you give him a metal detector. It is probably a hobby that he has always wanted to do but just never took the time to get started with.  Even if he's never used a metal detector before it's still an ideal gift idea for any guy.

Discover the explorer and outdoor enthusiast in any guy
First and foremost metal detectors make such a great gift idea for men because of their promise of finding lost treasures.  The excitement that comes along with the potential of finding gold, money, and other types of very valuable treasures is something every guy enjoys.  In fact, it often makes you feel like a kid again; a priceless thing to give anyone on this special day!
Why outdoor electronics make the perfect gift idea?
Metal detectors also make the perfect gift for any man because, well, they're electronics!  After the festivities are over he will have time learnall about the new electronic gadget that he has been given.  When you give him a metal detector, this is just what he gets to do.  That said, metal detectors don't have to be complex to use.  Many models come with "set and go" controls so that no matter what his skill level with electronics he can be a successful metal detectorist with minimal instruction.
What are the best gifts for your best man?
When you give him a metal detector you not only give him a fun electronic gadget that finds treasures though, you also give them the gift of physical exercise outdoors!  This of course has a range of benefits in and of itself and is one of the many ways a metal detector is a gift that keeps giving back for years to come.
Where to get started?
Be sure to take some time to do your research online before you plunk down your hard earned cash. One of the best articles on metal detecting is entitled "Which metal detector is best for you?" and is a free read online. Some of the top brands include XP Metal Detectors, Fisher, and Garrett to name but a few. All three of these companies have been in business for years and produce top quality equipment.
Here are the top 10 Metal Detector Picks For the best Man on Your List:
Bounty Hunter Legacy 1500 Metal Detector ($139.99)
Fisher F2 Metal Detector $199
Garrett Ace 350 Metal Detector ($297.45)
Bounty Hunter Platinum Metal Detector ($299.95)
Garrett AT Pro Metal Detector ($594.95)
Fisher F70 Metal Detector  $649.00
Garrett GTI 2500 Pro Package Metal Detector ($934.95)
Makro Coin Finder Metal Detector ($1,020)
XP DEUS Wireless Metal Detector ($1899)
Garrett ATX Metal Detector ($2,120.75)
Ready to get that special guy a metal detector but not sure where to begin?  Start with the article "What's the Best Metal Detector" for a basic overview of all the features and options available.  Then, review the above list of Top Metal Detectors for 2013 to further hone in on the right brand and model for the best man you're shopping for.
Featured images:
 

License: Image author owned
About the author: Michael Bernzweig manages MetalDetector.com in Southborough, MA. He has written on the subject of treasure hunting and metal detecting since the mid 1980's. He enjoys traveling with his metal detector and helping to educate others in the correct use of metal detectors in their explorations.